Northeast Growing Company Featured Blog
In-house Cannabis Strain Spotlights
What Is Cannabis?
Medical cannabis is directly correlated to the Cannabis sativa plant, primarily used to ease symptoms brought upon by several conditions. Users can partake in medical cannabis in a number of ways, including smoking cannabis flower, vaporizing cannabis concentrates, or consuming infused edibles–to name a few.
Learning the different advantages of buying cannabis with in-house strain genetics can be very useful for people who need some relief.
Read more to find out!
Northeast Growing Company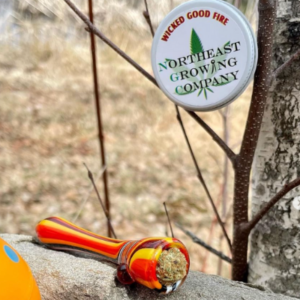 Northeast Growing company is a project that has been developing for at least 19 years now. We focus and pride ourselves on our responsibly grown cannabis. Additionally, the scope of how far we can deliver medical cannabis is far and wide across Penobscot county (and beyond based on location). Our family-owned business is committed to giving access to affordable options from our in-house cannabis strains.
Additionally, Northeast Growing Company highlights that our cannabis is grown and cured carefully and slowly so that having a smooth smoke can be possible. We also take pride in our unique flavor, having very good results from people who have experienced major physical and mental conditions. With our products, you will find glistening trichomes and extravagant colors to discern individuality.
A Variety Of Strains Grown In House
Many cannabis strains are grown in-house by Northeast Growing Company. Having different strains of cannabis is beneficial in diversifying the possible medical effects of the plant.
Here are some of the strains grown in-house by Northeast Growing Company.
Galactic Jack is a recently booming sativa-dominant hybrid of cannabis. We genetically curated Galactic Jack by crossing the famous Jack Herer strain with the Space Queen variant. The goal of making the Galactic Jack was to make an energetic strain that would be very good for keeping your productivity up.
Galactic Jack is comparable to other strains such as the Hempstar, Allen Wrench, Green Ribbon, and Sour Tangie. This strain of cannabis is reported to help people dealing with depression, stress, or fatigue.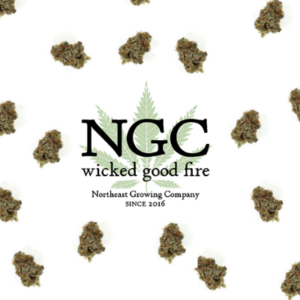 Blue cookies can also be referred to as "Blue GSC" or "Blue Girl Scout Cookies." Unlike Galactic Jack, Blue cookies is indica-dominant, with a hybrid between two famous strains, the Girl Scout Cookies and the Blueberry.
Also, Blue Cookies delivers an impactful amount of euphoria straight to the user's mind, where it then loses its gas and sinks very fast to relax the entire body. This type of strain is perfect for those cannabis veterans who want something strong and new, while new users should approach these cautiously.
This in-house strain is grown with careful precision and delicate attention to detail. Like the Blue cookies, the OG Strawberry is an indica-dominant strain that hits hard with a sour aroma afterward.
Additionally, this strain is not to be messed with since it can contain 29% THC content. We genetically curated Strawberry OG by cross-breeding OG Kush with Island Strawberry Afghani Indica. This ensures that even old veterans on the scene will be impressed by the sheer power this strain can bring.
Shop Specialty In-house Strains with Northeast Growing Company
Our in-house strains are sure to bring you a memorable and smooth smoke. Whether you are a patient looking to indulge or a caregiver looking to offer some of our fine options to your patients —reach out to us. We are so excited to hear from you.