Northeast Growing Company
Craft Maine Medical Cannabis
Explore Our Weedmaps Inventory
Premium Cannabis in Bangor, ME.
Welcome to Northeast Growing Company!
Northeast Growing Company in Bangor, Maine, is backed by over 19 years of cultivation experience. As avid cannabis users, we started this business to be confident about our own medicine. We use our medicinal products so we can be our own toughest critics. We love seeing how the cannabis plant can make such a difference in the lives it touches. Our experience sharing our products has solidified our love for medical cannabis and made it our passion to share it with even more people around Maine.
To provide ease of access, we are happy to offer 420 delivery services along our wholesale route in the Penobscot County area directly to patients.
Staying true to our roots is our commitment to you from Northeast Growing Company, as well as:
Advocating for Access to Quality Medicine
Friendly, Honest and Compassionate Service
Transparent Business Practices
Upholding the Integrity of Maine Cannabis
Supporting Change in Cannabis
We've seen first-hand the incredible benefits that cannabis can have for its users. From things like managing chronic pain, reducing anxiety, and providing relief from symptoms of cancer treatment — we are proud to say our products are helping people!
While both recreationally and medically legal, there is still a stigma that haunts the cannabis industry. People still criticize the use of medical cannabis due to a lack of knowledge. Cannabis users report the same relief from their plant medicine as pharmaceutical options, and the alleviation that comes with cannabis is perfect for a multitude of symptoms.
Northeast Growing Company strives to break those stigmas and work together with other caregivers to educate people interested in learning more about the power of this beautiful plant.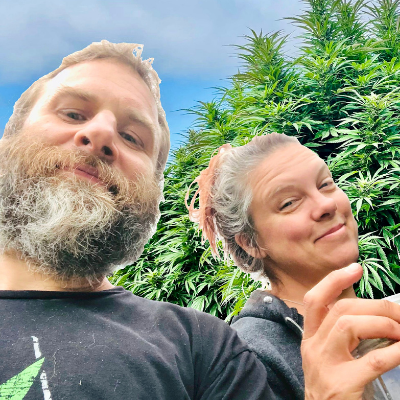 Who is Northeast Growing Company?
We are a couple of Maine Cannabis Advocates who love the cannabis plant and what it does for millions of people. Having been fully engaged in the industry for over 19 years, we've seen positive and monumental change in the last 10. We couldn't be more excited to be a part of it ourselves! We offer strains for all kinds of preferences and friendly service every time. Learn more about us at Northeast Growing Company, and get to know your next favorite brand!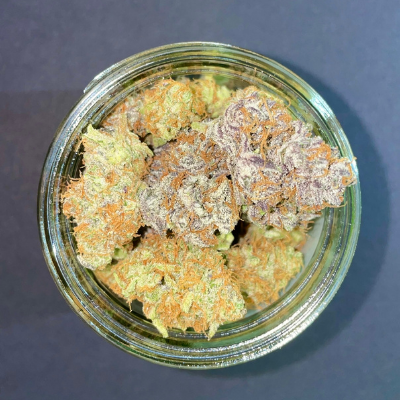 Northeast Growing Company Wholesale
Maine is a big place! As a small, family-owned business, we believe wholesaling is a great route to get Northeast Growing Company products in the hands of every medicinal cannabis user who could benefit from it. We take pride in partnering with other small businesses on the same mission as we are. We consistently offer exceptional, friendly, and down-to-Earth customer service for all our clients and patients alike. See how we can meet your business needs while sharing our Maine-grown products!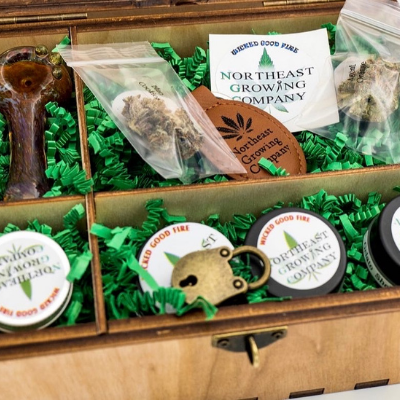 Flavorful & Pleasing Medicine
When you open a gram of any of Northeast Growing Company's fire bud, the scent will be hard to miss. We strive to ensure quality with every hit you take. Along with the great smell, the look that comes from taking our time to cure each harvest correctly is unbeatable. We offer top-quality Maine cannabis products every time. Browse our selection of potent and safe cannabis strains!
From the very beginning, Northeast Growing Company has been dedicated to bringing our clients a great cannabis experience. Our goal is to share our love of this plant and the healing potential that it holds.  As cultivators of small batch cannabis, Northeast Growing Company is committed to Maine and to the diverse and remarkable cannabis community here. It is our pleasure to be a resource for people looking to learn more about cannabis. For product and business inquiries, we are here for you!